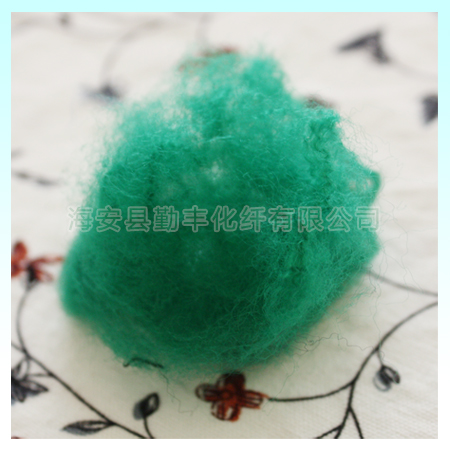 Our main production of polypropylene staple fiber and polyester staple fiber: Specifications 1.5D to 200D, length 5-150mm, product color sky blue, red, yellow, black, etc., can be kind to build. Polypropylene staple and polyester staple varieties rich, support color to map or sample custom, fully meet your individual needs, with an annual output of 20,000 tons, the strength of our polypropylene staple fiber and polyester staple fiber products are mainly used for: Health With non-woven, spunlace non-woven, acupuncture carpet, electric blanket fabric, filter cloth, geotextiles, car upholstery, clothing lining, artificial fur, wool, yarn spinning and other fields. Can also produce functional polypropylene staple fiber, such as: flame-retardant polypropylene fiber, hydrophilic polypropylene staple fiber and so on.




Polypropylene staple material: polypropylene PP is polypropylene staple fiber as a raw material by melt spinning, drawing, crimping, heat setting, a short-cut fibers made.




Polypropylene staple fiber performance: moisture conductivity and excellent drying properties, good combing and spinning performance, flexibility and toughness to produce suitable fabrics, light weight fabric, warm and good, feel fine, taking a comfortable, acid, Alkali. At the same time with rapid melting, good filling and sound insulation.